Level I and II Umpire Clinic Registration
---
---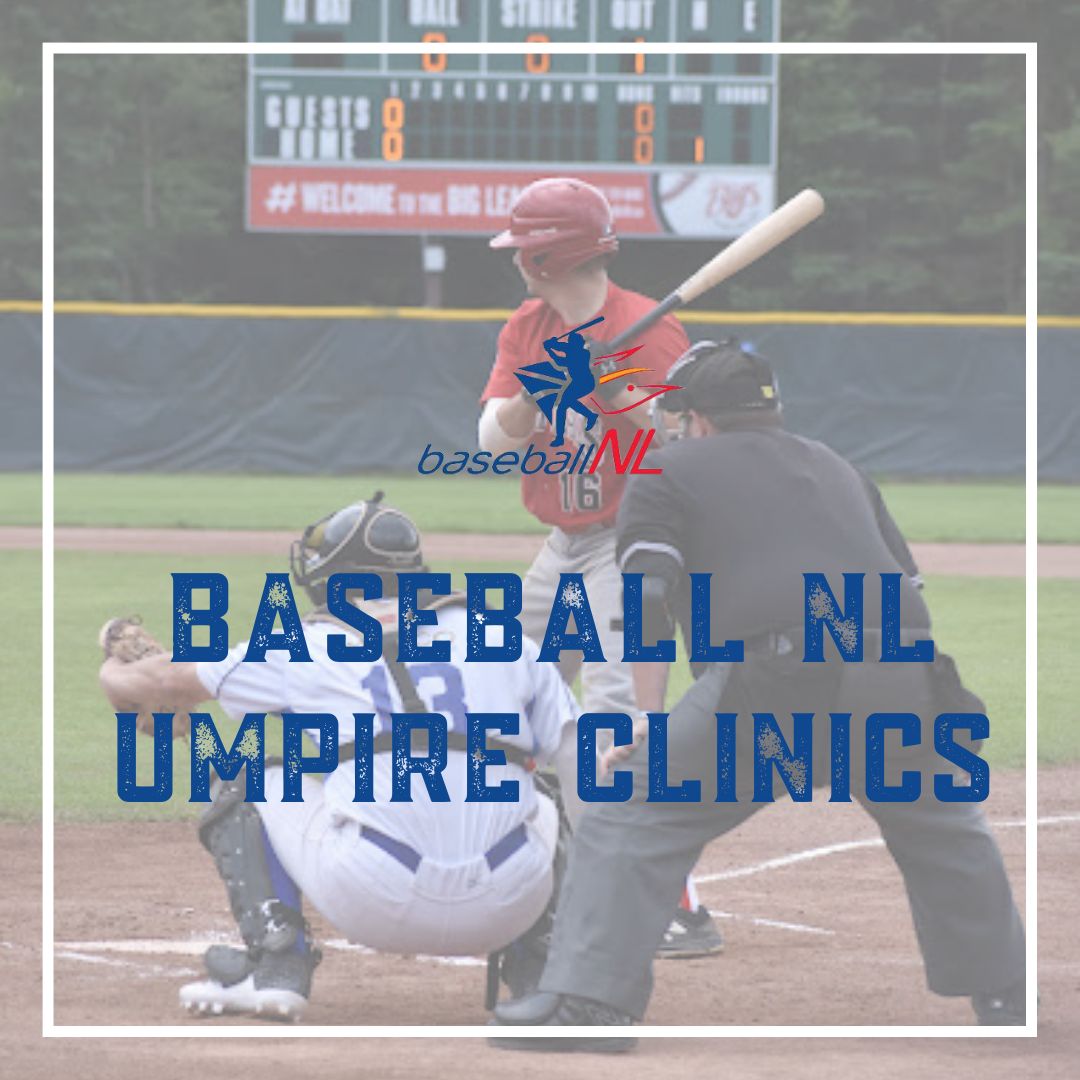 ---
Level I and II Umpire Clinic Registration
Baseball NL is pleased to once again announce its Level I and II Umpire Clinic Information for the upcoming season.
Registration will take place via Google Forms for both Level I and II clinics.
This year, the clinics will once again be a combination of virtual and on-field/practical sessions.
Registration will remain open to everyone until Friday, April 22.
Information specific to each clinic is contained in the preamble for each Google Form.
Please ensure that anyone registering is filling out the appropriate form for their level and region.