2023 High Performance Program
---
---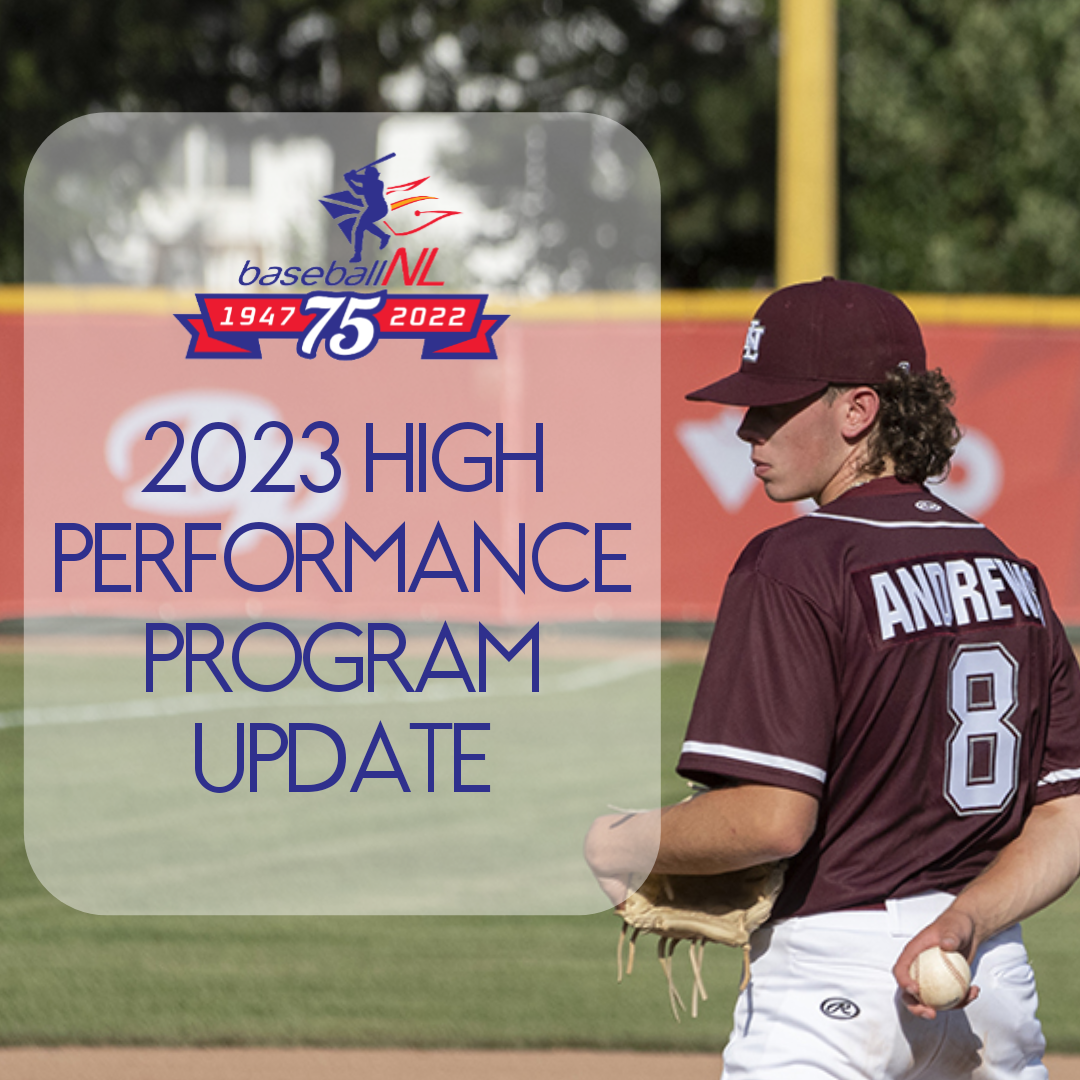 ---
The first weekend of the 2022-2023 Baseball NL High Performance Program will be November 18th-20th (Eastern) and November 25th-27th (Western).
Western Region players are able to participate in the Eastern Region tryouts should they wish.
Central Region players will be able to participate in either the Eastern Region tryouts OR the Western Region tryouts. Central Region players DO NOT have to attend both weekends. They can attend whichever weekend they would prefer.
Players that are interested in representing the province on a Provincial team must register for the High Performance Program. After the initial tryout weekends in November, there will be three additional weekends of training.
The first two weekends will be regional in nature (meaning East and West options)
The final weekend will be for all players in the program (location TBD) where final team selection will take place.
If players are selected to the training pool after the first tryout weekend, they are expected to participate in High Performance Program programming on the regroup weekends. These dates will be announced before the program begins.
Online registration will open on October 17th to both male and female players.
For Male players - any player born from 2001 - 2011 is eligible to try out for the program
For Female players - any player born from 2002 - 2011 is eligible to try out for the program
More details will be out in the coming weeks.
Please contact baseballnl@sportnl.ca if you have any questions.
Registration will close on November 6th